I don't know how it happened for I was not there.  Sometime Saturday when Cody and Carter were playing with their cousins, Carter ended up with Wite-Out on his nose.  You know the stuff, the odoriferous white pasty correction fluid in the little bottle that you dab on errors.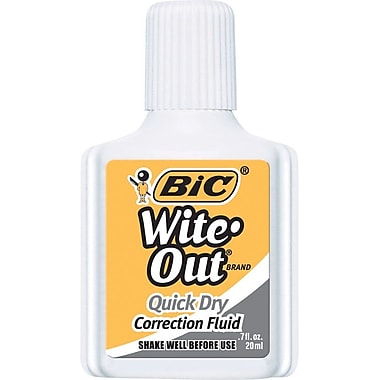 And when I say he got it on his nose, I don't just mean a little bit, I mean that half of the most frontal part of his nose was white as well as the skin between the nostrils.  I wish I had taken a picture of it.
The cousins left around dinner time and, well, the Seahawks were playing, so I never got around to trying to remove it.
This morning it was still there.  Apparently Carter had tried to scrub it off, even using soap with the water.  No luck.
And so, this Sunday I learned how to remove white out from an eight year old boy's nose.
Thank you Google.