During lunch today, Cody commented on a story headline that flashed by on our Echo Show.  It was a story that had something to do with a person successfully crossing the Arctic on their own.
Feeling as though I had just survived an equally daunting and recognition worthy journey to Target that day (one involving the two boys and their Christmas Target gift cards), I flippantly replied that it would be much more impressive if said person had done it taking only a sloth with them.  Why a sloth?  I don't know. But they are pretty cute.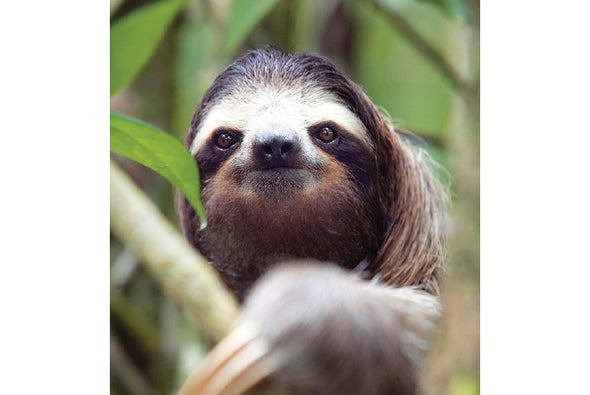 There was a brief discussion of sloths in snow and then Carter got all excited.
"No, mamma, no!" he shouted, "Instead of a sled dog team, they had a team of sled sloths!"
He then proceeded to slowly act out a running sloth, mouth slowly forming into the word "no!"  all the while staying seating at the table.  Again, not sure why the sloth would be yelling no, but I guess if I was a sloth, tethered to a team of other sloths and expected to pull a sled through the Arctic snow, I would yell no (along with some other choice words) too.